Business & Leadership
Management, industry trends & preparing to stay on top of the market in the future.
Browse content
Recent Education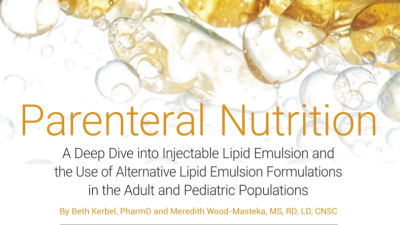 Parenteral Nutrition: A Deep Dive into Injectable Lipid Emulsion and the Use of Alternative Lipid Emulsion Formulations in the Adults and Pediatric Population
This comprehensive education program will provide participants with tools and strategies to increase knowledge and compliance related to the use of ILE and alternate lipid formulations.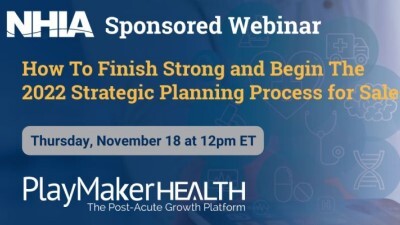 How to Finish Strong & Begin the 2022 Strategic Planning Process for Sales
There is no doubt that we have been through much in our industry these past few years. We have survived and must now migrate through this new normal with a new sales approach, but also with a new or renewed approach to Strategic Sales Planning.
Multiple Sclerosis: A Clinical Overview
Multiple Sclerosis (MS) is the most common autoimmune, inflammatory, demyelinating disease of the Central Nervous System (CNS). This article provides a clinical overview for home infusion providers who come to treat these patients, who require life-long therapy.
| Access Date | Quiz Result | Score | Actions |
| --- | --- | --- | --- |